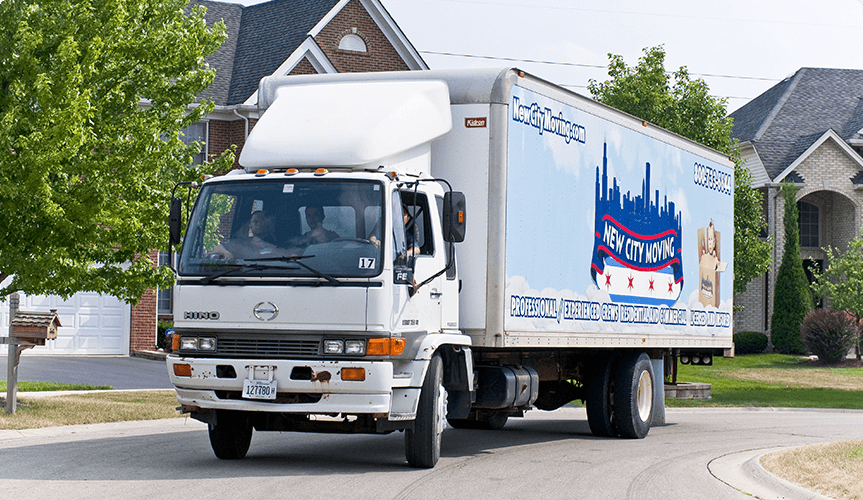 Essential Tips: What To Pack First When Moving To Your New Home
November 17, 2021
Moving into a new house or apartment can be a time full of conflicting emotions. For instance, you might be looking forward to relocating to a new neighborhood, exploring its restaurants and meeting new friends. On the other hand, you might be dreading the daunting task of organizing and packing all your belongings. Knowing what to pack first when moving should enable you to get set up quickly and efficiently in your new home. If you don't know how or where to begin, these tips can help.
Deciding which room to pack first when moving can vary by personal preference, but many people prioritize the room that needs the most attention. Maybe its contents are sentimental and you want to pack them carefully, or maybe the room is simply overloaded — such as a garage — and it will require time to organize. Whether you tackle the most time-consuming room first or save it for last, keep your moving date in mind.
Stock up on boxes
Post a message on your online neighborhood newsgroup asking if anyone recently moved to the area. If so, they might have moving cartons for you.
Check with your local supermarket or big box store. Ask which day of the week would be best for picking up their unwanted boxes. Also, find out which door to pull your car to and the name of the contact person.
Finally, ask your moving company's coordinator if they offer boxes and other supplies for sale.
Purchase extra supplies
Buy plenty of black markers, multiple pairs of scissors and several rolls of packaging tape. Keep supplies in each room so you won't need to search for them. Splurge on the packing tape that includes the reusable plastic dispenser.
If packing is not something you want or can do, check with your moving company to see if they offer packing services.
Review your belongings
Visit each room of your house. Open closets, drawers and cupboards and look under beds, especially in rooms that have become makeshift storage areas over the years. Get an idea of how many things you own but seldom use.
Don't feel compelled to take everything to your new home. Depending on how long you've been in your residence, you might have accumulated many more possessions than you need. Families that have merged might have multiple versions of the same item, especially small appliances. If you're not on a fast-approaching deadline to be quickly out of your house, take this opportunity to purge belongings that you no longer need.
Pack, donate, recycle or trash?
Label four boxes in each room (or in a central location): "Pack," "Donate," "Recycle" and "Landfill." Remove items from cupboards and drawers and decide if you are going to pack them, donate them to a local nonprofit, take them to a recycling center or trash them in a landfill. (Pro tip: For this task, large boxes work better than dark, plastic bags that slump to the floor and obscure their contents.)
Check your city's municipal website for hours, locations and items accepted at your local recycling facilities.
Electronics and anything with electrical cords, such as clock radios and hair dryers, can typically be dropped off at electronic recycling facilities, also known as "e-recyclers."
Harsh cleaners, cans of oil-based paint, yard chemicals and anything else that you don't want toppling over and spilling while you pack can usually be taken to the household hazardous waste (HHW) section of your local recycling area.
Review the online wish list of your area's nonprofit organizations to see what items they can use. Women's shelters often need toiletries and children's clothing. Animal shelters might appreciate unused collars, leashes and metal food bowls. Remember, because nonprofits are typically short-staffed and working in small spaces, donate only what they can use and only if the items are clean and in good, working condition. Otherwise, you're just giving them extra work to do.
Once you have reduced your belongings to only the items you want to keep, you might be wondering, "What should you pack first when moving?"
First, pack what you won't need
These are items that are important but that you can live without during the days and weeks of the moving process. This could include clothing for the next season that you won't be wearing for several months. Also falling into this "important-but-not-needed-now" category could be home décor items. Use throw pillows, blankets and extra bath towels as padding.
In the kitchen, pack most of your dishes and kitchen appliances but leave the microwave (if it's not a built-in model), the toaster oven and one place setting per person — or you can pack all the dishes and opt for paper plates during the packing process.
Label boxes
On two sides of each carton, write the category of the contents, the name of the room the box should be delivered to, and your last name. Before you seal each box, use your phone to snap a photo of the contents followed by a photo of the carton's side. When you need to unload a specific box, you can check your photos and open the correct box first rather than last.
Check with your moving coordinator to see if bedroom dressers need to be empty or if you can leave clothing in them. When packing clothes from your closets, leave the clothing on hangers, bundle the hangers with zip ties, cover the bundles with plastic trash bags and place them inside moving cartons. Clothes will then be ready to hang in your new closets.
The last thing to be packed should be a suitcase for each member of the family. Include a few changes of clothing, toiletries, prescriptions and anything else they will need for the first few nights in your new place. Welcome home!
When it's time to relocate your home, apartment or office to a new neighborhood, town or state, New City Moving provides a range of services, including local and long-distance moving, storage, and packing services. Request your free estimate today.