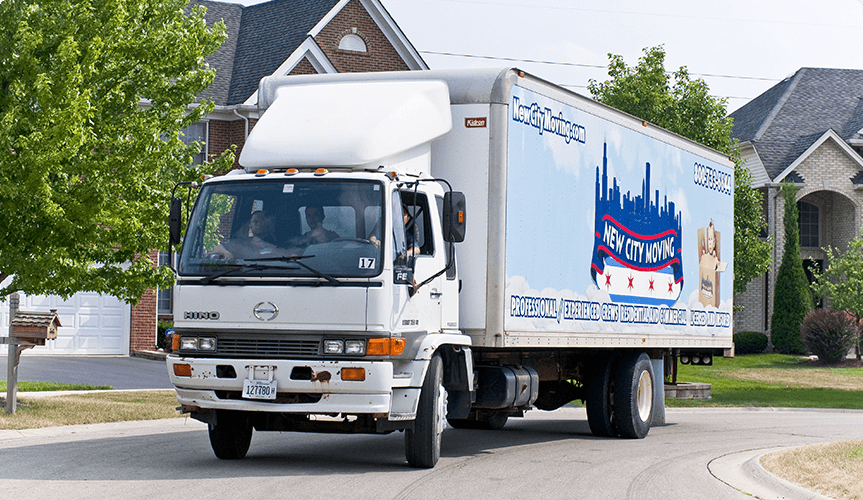 8 Important Questions: What To Ask The Landlord Before Moving In
November 17, 2021
Living in a rented home or apartment has many advantages. A landlord or property manager handles maintenance responsibilities, such as building repairs, landscaping and snow removal. For a monthly fee, you might have access to a lovely swimming pool or expansive exercise facilities. When it's time for you to relocate to a new address, renters typically need to give a month's notice to the landlord rather than hiring a Realtor and waiting for the property to sell.
In return for those benefits, apartment dwellers are obligated to follow the building's rules and comply with any restrictions that are put in place for the benefit of everyone who lives in the complex. Many times, a committee of residents is elected to a tenant board to monitor and enforce these regulations. Since these rules apply to everyone, be certain you are familiar with them before signing a lease and placing a deposit on the rental unit.
Once the lease is signed, the next step is moving your belongings into your new apartment or rental house. Be certain to check with the landlord in advance to learn if the building has any rules and restrictions regarding move-in day. Having your questions answered ahead of time is the best way to facilitate a seamless move into your new residence, and helps begin your year-long relationship with the new neighbors on friendly terms.
Questions to Ask Your Landlord Before Moving in
When are you available for a pre-move-in walk-through? This is your opportunity to document the condition of the apartment. Take photos of all the rooms, including the flooring, walls, appliances, windows and light fixtures. If you notice any damage, document it with a photo.
Are all the utilities working? Run the faucets, flip the light switches, flush the toilets, check the air conditioning and heating, turn on the stove burners, and make sure everything is working properly. If anything isn't, find out when the landlord can address it and get the date in writing.
When will I receive a key/swipe card/entry code/parking permit? Usually, you will receive the key from the landlord upon signing the lease. Be certain you also receive any other cards or codes needed to enter and exit the building and parking structure.
Are there certain move-in hours? Since there probably are other people living in the building, it makes sense that an activity as noisy as relocating large furniture and carrying heavy boxes would be restricted to certain hours of the day. Don't expect move-ins to be allowed in the middle of the night, and don't be surprised if you're limited to a small window of time for your move.
Is there a loading zone or other designated area for the moving truck to park? If parking spaces for cars are difficult to find near your new apartment, it might be even trickier to park a moving van or truck for unloading your belongings. Ask your landlord where your movers should park their truck and how long they are allowed to leave it there. Never park a vehicle in the street or block another resident's car in a parking space, even if there aren't any other spaces available.
Is there a freight elevator? The building's residents rely on the passenger elevator for their usual comings and goings; they shouldn't be expected to wait for the passenger elevator because you're using it for your cartons of belongings. Use the freight elevator when moving in, even if it takes longer. Besides being larger, freight elevators typically have padding on the walls to protect everyone's property.
What day is trash/recycling pickup? When you begin to unpack, you'll remember just how much trouble it was to gather so many boxes and so much newspaper for your belongings. At some point, you'll need to unload all that cardboard and paper. Don't stack it in a public area. Doing so could create a fire hazard and block an exit.
Instead, post a listing on the neighborhood message board asking if anyone is moving and needs your boxes. If there are no takers, break the boxes down flat and place them in a recycling receptacle. Depending on how full the recycling container is, you might need to deposit only a few broken-down boxes at a time over the course of several weeks. Don't just leave them on the ground near the container; the recycler probably won't pick up anything that's not in the receptacle and your neighbors won't appreciate you trashing the shared space.
Is the alarm system active? Can you show me how to use it? Your new neighbors don't want to be woken by the sound of your burglar alarm the next time you come home late. Be certain you know how to use it and deactivate it.
Knowing what to ask a landlord before moving in helps make move-in day easier for everyone involved. Even though these are some of the more common questions for property managers and landlords, you might think of additional questions while packing your belongings. Start a list in your phone or on a sheet of paper taped to the refrigerator (so it doesn't get misplaced while packing) entitled, "Things To Ask the Landlord Before Moving In."
When it's time to relocate to another apartment in a different neighborhood, town or state, New City Moving provides a range of services — including local and long-distance moving, storage, and packing. Request your free estimate today.