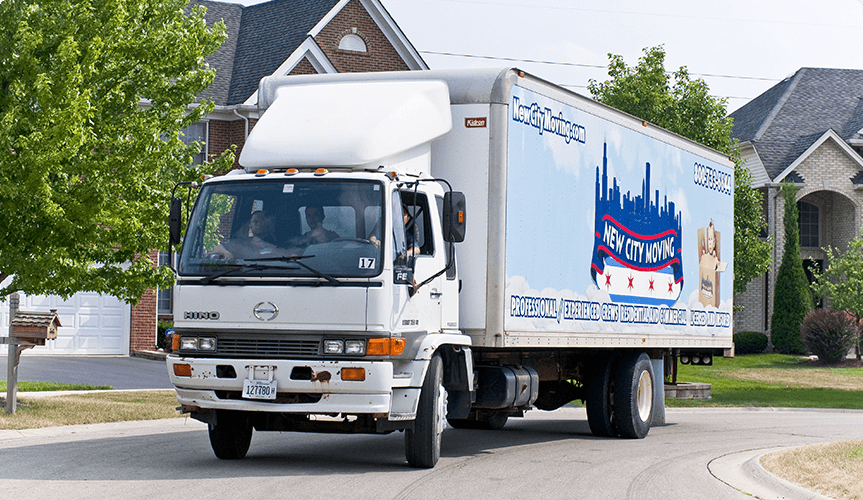 Average Moving Cost In Chicago
March 17, 2023
When planning a move, too many people assume that hiring professionals is going to break the bank. That's simply not true. Residential moving, whether it's just down the street or out of state, may be more cost-effective in the long run with a team of reliable movers at your side.
Of course, budgeting for a move can still be challenging. To make the process easier, it's best to go into it with a good understanding of the average moving cost in Chicago, what could cost extra and other important considerations to factor into the budget.
Below, we'll go over matters such as these to help you take control of your budget and get your Windy City area move started off right.
Average Long-Distance Mover Rates
There are quite a few factors determining the final cost of long-distance moves. For that reason, the price range varies significantly. These considerations may include the size of the home, the number of movers needed and the total distance of the move.
Typically, the prices range from $2,500 to $11,600, with cross-country moving costing more. According to HomeAdvisor, the average long-distance move falls around $4,823. Any move 400 miles and up is generally considered to be long-distance.
Average Local Mover Rates
Local moving costs also vary. From the size of the home and the travel time between locations, the final price is defined by the specific parameters of the move as well as any additional fees or elected services.
In and around Chicagoland, many moving companies offer flat crew rates as opposed to a per mover rate. The number of movers needed to complete the job will dictate the hourly moving rate, with most companies having a standard minimum of two working hours.
The size of the home usually plays a major role in the total hours needed. For example, two movers handling a studio or small one-bedroom apartment taking two to four hours to complete the work could come out to $280 to $900, whereas a three-bedroom house with four movers taking six to 10 hours may range $1,300 to $3,300.
What to Consider With Your Moving Costs
Chicago mover rates are more than just the base fee for a number of reasons. If you opt to have the crew take care of the packing and unpacking or if there are fragile items that need to be crated, it could cost more. Other factors may include packing supply costs, the number of heavy items (such as a pool table or piano) or the fees for the truck, mileage and gas.
There might also be the potential for "hidden fees." Examples of these could include stair carry fees, scheduling during peak season and other charges unfamiliar to those outside of the industry. When getting quotes from local moving companies, be sure to ask about additional fees as well as anything else you should be aware of before Moving Day.
New City Moving Has You Covered
You don't have to look far to find the right professionals to handle your move. As one of the very best moving and packing companies in Chicagoland, New City Moving can handle every aspect of your move down to the tiniest detail.
Reach out today to learn more about our high-quality services or to get a free moving estimate for your upcoming move!